Dr. Allert Publishes On 10 Year Outcomes After Reverse Total Shoulder Arthroplasty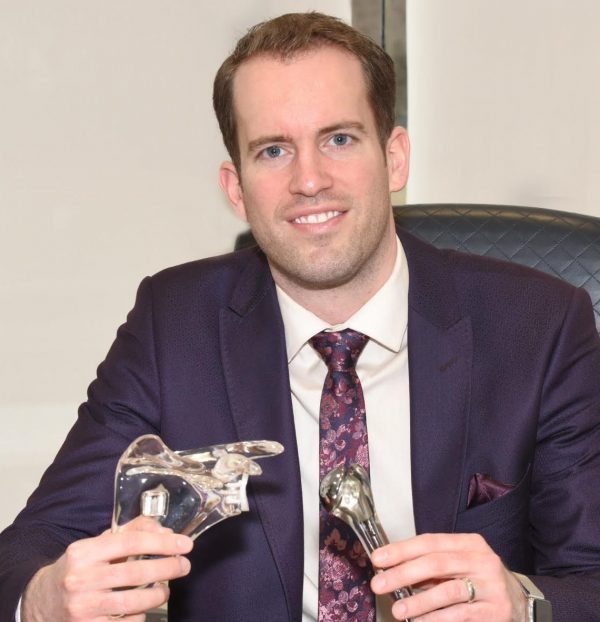 May 26, 2018 BERGEN COUNTY, NJ —Restoration Orthopaedics is proud to announce that Dr. Allert, fellowship trained shoulder and elbow surgeon, has been published alongside Florida Orthopaedic Institute, for their expertise in shoulder arthritis and shoulder replacement surgery. Featured in the prestigious Journal of Shoulder and Elbow and titled "Ten Years Of Reverse Total Shoulder Arthroplasty Performed For Osteoarthritis And Intact Rotator Cuff: Indications And Outcomes", we asked Dr. Allert a few questions on the study he helped to investigate and author.
What can you tell patients about this 'reverse' total shoulder replacement?
The study sought to add to the established data on longer term success for reverse shoulder replacement. Reverse shoulder replacements have really been a game changer for shoulder surgeons. It was originally designed for use in an arthritic shoulder with a big rotator cuff tear. The big rotator cuff tear causes the ball and socket to be unstable. If you replace the arthritic shoulder with a normal, or "anatomic" shoulder replacement, the same ball remains unstable and can rise up out of the socket. The large rotator cuff tear essentially makes the "anatomic", or standard, replacement unstable and the implant fails.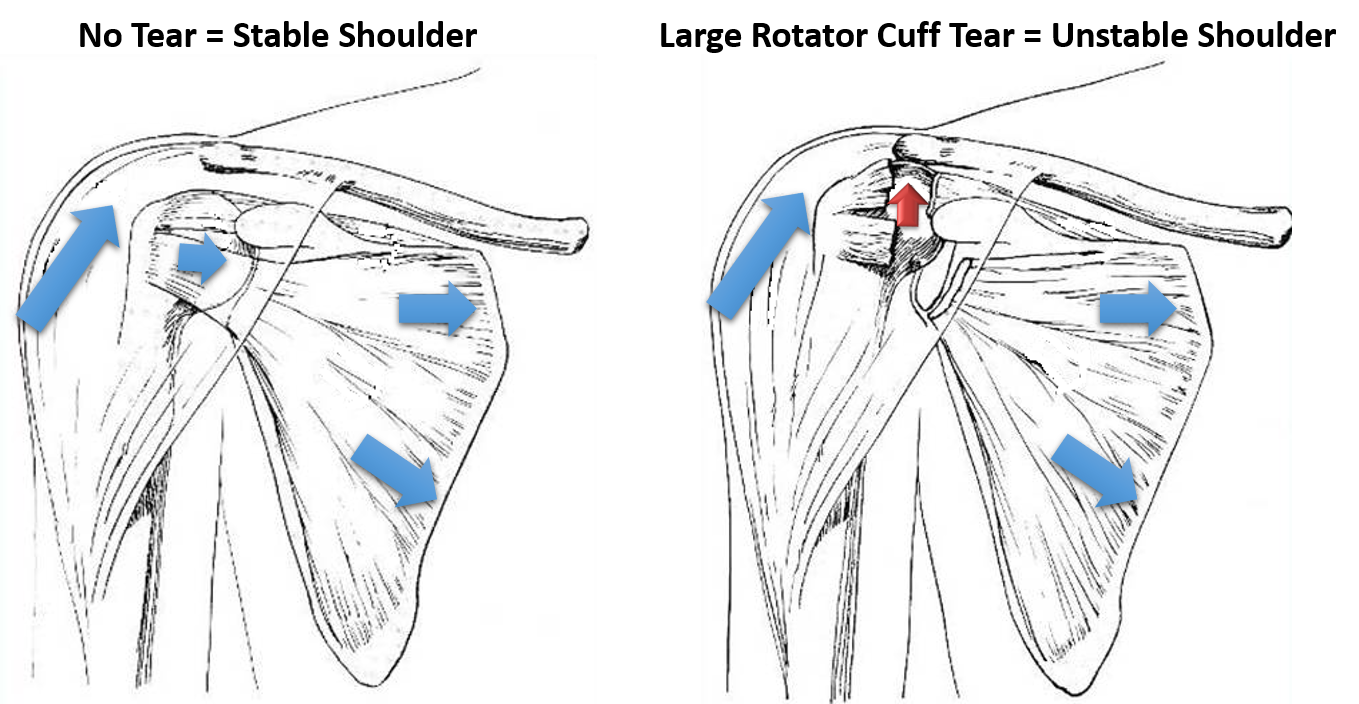 This is where the 'reverse' total shoulder replacement comes into play and helps to provide a stable shoulder even in the setting of a rotator cuff tear. The relationship of the ball and socket are reversed, which alters the mechanics of the shoulder in a way that stabilizes the shoulder.
Ball and Socket are "Reversed"

What types of shoulder injuries and conditions are the reverse shoulder replacement used for?
Many previously untreatable shoulder conditions are now treated very reliably with reverse total shoulder replacement. Patients have been shown to do well for a range of conditions including:
rotator cuff arthropathy (or arthritis in the setting of rotator cuff tear)
osteoarthritis
inflammatory arthritis such as rheumatoid arthritis
revision shoulder surgery
post-traumatic arthritis
massive irreparable rotator cuff tears
certain shoulder fractures that cannot be fixed.
This study helped to investigate the outcomes in yet another indication – shoulder arthritis with an INTACT rotator cuff but severely damaged glenoids (aka the shoulder socket).
When should patients seek treatment?
Because of the expanding indications and increasing experience with this surgery, more and more patients are seeking this treatment for previously untreatable shoulder pain. I always recommend to see someone if the pain is interfering with their lifestyle. There are always nonoperative treatment options that should be exhausted first that include NSAIDs, activity modification, and different kinds of injections. If these options fail, the reverse shoulder replacement can be an excellent option.
ABOUT DR. ALLERT:
Dr. Jesse W. Allert specializes in open and arthroscopic shoulder and elbow surgery as well as orthopedic trauma. He is one of only a few orthopedic surgeons in the area to complete an extra year of fellowship dedicated solely to shoulder surgery. He has since become a member of the American Shoulder and Elbow Society and regularly operates at Hackensack University Medical Center, Chilton Medical Center, and the newly constructed Vanguard Surgical Center. He is recognized among the top New Jersey orthopedic surgeons and lectures nationally on topics including treatment options for rotator cuff tears, shoulder arthroplasty, shoulder instability, and surgical techniques for proximal humerus fractures.
ABOUT RESTORATION ORTHOPAEDICS:
At Restoration Orthopaedics, our team of fellowship-trained orthopedic surgeons practice the latest advances in orthopedic care, including minimally invasive approaches and new implant technology, while still following well established orthopedic principles and evidence based medicine. Our team is proud to provide comprehensive care for a range of conditions, from traumatic injuries to sports injuries and arthritis.
Regularly recognized among the regions top orthopedic practices, Restoration Orthopaedics offers a complete spectrum of orthopaedic care to patients throughout Bergen, Essex, Passaic and Morris Counties as well as the New York Metropolitan Area. The physicians of Restoration Orthopaedics are on staff at Hackensack University Medical Center in Hackensack, New Jersey, HackensackUMC at Mountainside in Montclair, New Jersey, and Chilton Medical Center in Pompton Plains, New Jersey. Outpatient surgical procedures are also performed onsite in a state-of-the-art Same Day Surgery Center. Restoration Orthopaedics has offices located in Maywood, New Jersey and Wayne, New Jersey.
Tags: arthroscopy, Dr. Jesse Allert, restoration orthopedics, SHOULDER REPLACEMENT, shoulder specialist, shoulder surgery