Restoration Orthopaedics Welcomes Orthopedic Shoulder Specialist Dr. Jesse Allert, M.D.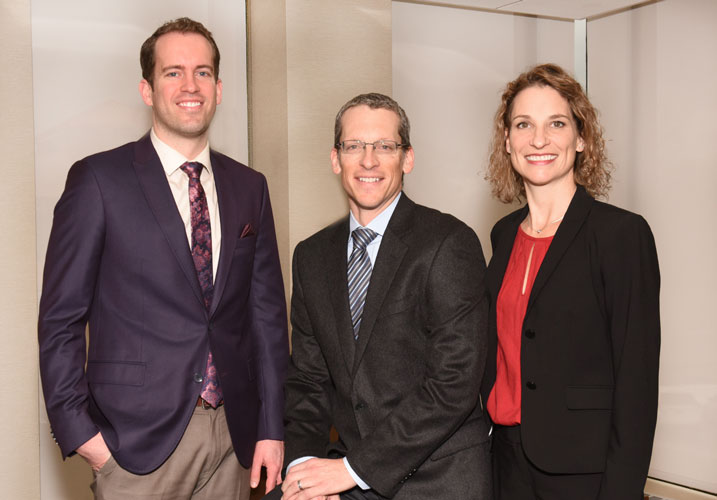 AUGUST 18, 2016 – Restoration Orthopaedics is happy to announce the hiring of Dr. Jesse Allert earlier this year. "Having completed one of the nation's top Shoulder and Elbow Fellowships, we know he will add significantly to the care that our practice is able to provide our patients", says Dr. Julie Keller. "We've known Dr. Allert since his early training; we are excited to have him on board and we think the patients will be, too", says Dr. Stephen Lindholm.
Dr. Allert enjoys general orthopedics and orthopedic trauma, but has a real passion for treating the full range of shoulder and elbow conditions. "Having spent an entire year focusing on shoulder and elbow surgery, I've seen just about everything", says Dr. Allert. He completed an American Shoulder and Elbow Surgeons (ASES) accredited fellowship in Tampa, FL at the Florida Orthopaedic Institute (FOI), where he had the privilege of training under world-renowned surgeons Dr. Mark A. Frankle and Dr. Mark A. Mighell. "Tampa was a great place to hone my expertise, being that it's a hub for high-performing athletes, including baseball pitchers during spring training who may have problems with their rotator cuff, labrum, or bicep. It's also the home to many recreational athletes, weekend warriors and retirees, who I treated for conditions like shoulder arthritis and labral tears, keeping these patients active doing what they love. FOI is known for being one of the busiest and most unique shoulder practices in the world…this is why it was my number 1 choice in fellowship." At FOI, Dr. Allert learned advanced arthroscopic techniques while training with the pioneers in the realm of anatomic and reverse shoulder replacement surgery. After fellowship, Dr. Allert returned to New Jersey to join Restoration Orthopaedics.
"It has been a great opportunity to join Dr. Keller and Dr. Lindholm. Having trained with them as a resident, I knew them to be extremely well rounded yet well grounded people. They are excellent technicians in the OR and good decision makers in the office. But most importantly they are good people. They've really been role models in my training and it's an honor to be part of their practice."
ABOUT RESTORATION ORTHOPAEDICS:
Restoration Orthopaedics is a leading orthopaedic surgery practice in Northern New Jersey, committed to achieving exceptional outcomes through continued research and specialty expertise, and to returning our patients to the activities they love as quickly and painlessly as possible. The surgeons at Restoration Orthopaedics are each fellowship-trained in orthopaedic specialties to provide care for a range of conditions, from sports medicine injuries and arthritis, to trauma surgery, ACL reconstruction, advanced shoulder and knee arthroscopy, and knee, shoulder, and hip replacements. The practice offers a complete spectrum of orthopaedic care to patients throughout Bergen, Essex, Passaic and Morris Counties as well as the New York Metropolitan Area. The physicians of Restoration Orthopaedics are on staff at Hackensack University Medical Center in Hackensack, New Jersey, HackensackUMC at Mountainside in Montclair, New Jersey, and Chilton Medical Center in Pompton Plains, New Jersey. Outpatient surgical procedures are also performed onsite in a state-of-the-art Same Day Surgery Center. Restoration Orthopaedics has offices located in Maywood, New Jersey and Wayne, New Jersey.
Appointments can be made for Dr. Allert at RestorationOrtho.com or by calling 201-226-0145.
Tags: Dr. Allert, Hackensack, NJ Orthopedic specialists, shoulder and elbow fellowship, shoulder specialist, top doctor