Sponsorships and Treating Athletes: Ironman Reilly Walsh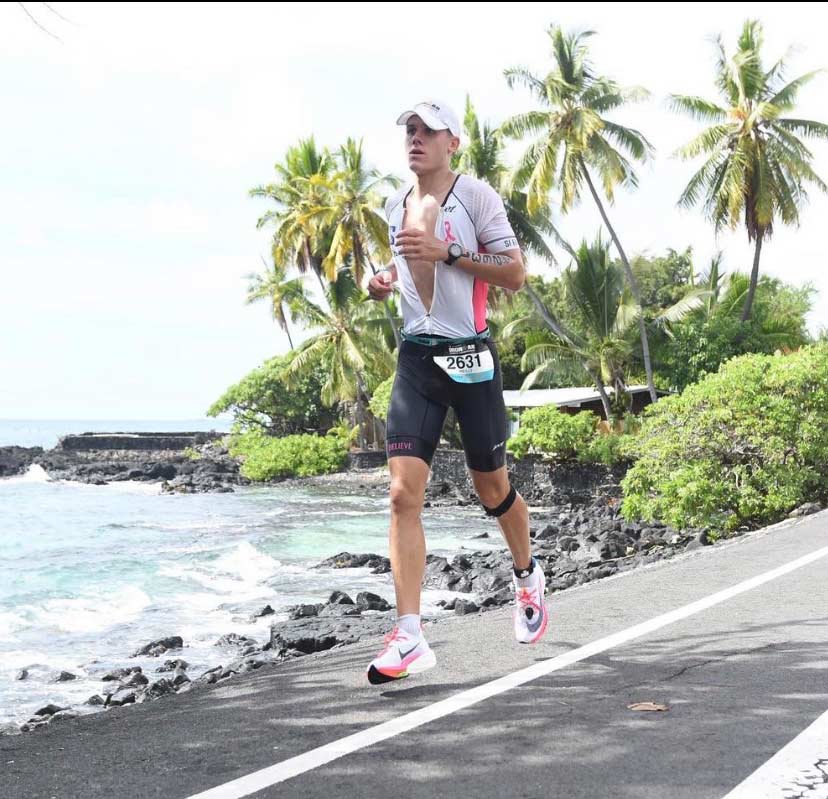 At Restoration Orthopaedics, patients come to us in hopes of returning to their original activity levels. One standout patient we've had the pleasure of treating is 25-year-old Reilly Walsh of Staten Island.
Reilly came to us after competing in the Ironman World Championship in May of 2022. Ironman races have huge reputations, but Reilly was determined to face the rough environmental conditions. This race was held in Greater Zion, Utah, and involved a 2.4-mile swim, a 26.2-mile run, and a 112-mile bike ride. This challenge required participants to adopt optimal nutrition and physical training. Yet, no matter the training and safety precautions, sports injuries can still happen.
Reilly had been dedicated to his training regimen and was looking forward to ranking high, but he was most excited to simply finish. On the day of the race, he had been performing well, until he fell off his bike and hurt his arm at the 70-mile mark. Still, he pushed through the pain and rode another 42 miles to the finish line.
At the emergency room, Reilly discovered he had fractured his right arm, specifically the radius. The radius allows the forearm to rotate and bend at the elbow. It also allows the wrist to bend and move in a circular motion. Many daily activities require these movements. Therefore, a radius fracture can get in the way of a person's independence, let alone athletic performance.
After Reilly traveled home, he saw board-certified orthopaedic surgeon Dr. Jesse W. Allert of Restoration Orthopaedics. Dr. Allert, who specializes in elbow and shoulder procedures, confirmed that he would use evidence-based methods to help return Reilly to his optimal performance level.
Months later, we can certainly say this was a success story for Ironman athlete Reilly Walsh. Because of Dr. Allert's minimally invasive treatment plan, Reilly was able to continue his exercise regimen and train for the Ironman World Championship in Kona, Hawaii, in October of 2022. Just five months after his injury, Reilly placed 117th out of 2,437 participants in the Hawaii race. Stories like this play a significant part in the mission of Restoration Orthopaedics: taking a multidisciplinary approach to restoring patients' overall health and wellbeing.