Dr. Keller Selected as Professor of Hackensack School of Medicine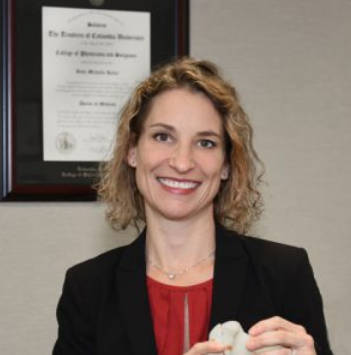 For future generations of professionals in any industry, collegiate professors are some of the most influential individuals. When it comes to orthopaedics and sports medicine, this statement is even more applicable. Julie Keller, M.D. is an orthopaedic surgeon from Wayne, New Jersey. So far, she's worked a prestigious career for Restoration Orthopaedics at their offices in Northern NJ. Most recently, she and her team have received new news to celebrate… Keller is now part of the faculty at Hackensack School of Medicine—where she's attained the title of Associate Professor.
Her Work
As a brand-new professor, Dr. Julie Keller will teach her students about orthopaedic medicine from her hands-on professional experience with Restoration Ortho, as well as with her learnings from Columbia University. Students don't always get to learn from experienced professionals like Keller. The old saying goes, "Those who can, do; those who can't, teach."
In this case, Keller does, and she'll teach the future doctors of America. She is an orthopaedic surgeon that focuses on hip, pelvic, and periarticular fractures—along with long-term disabilities that are associated with these injuries (like non-unions, malunion, functional deficits, and chronic pain). Dr. Keller is an orthopaedic trauma and post-trauma reconstruction specialist with clinical focuses on the care of acute traumatic injuries like polytrauma, acetabular injuries, and she treats the complex sequelae.
Keller's Credentials
Even more exciting for the staff and students at Hackensack School of Medicine, Keller's got killer credentials. In 2016, she was selected as Chief of Orthopaedic Trauma at Hackensack University Medical Center. As a director of people, Keller has led initiatives to improve the quality of orthopaedic evaluation and surgery for patients in Hackensack UMC's Emergency and Trauma Center. So far, working in this Level II Trauma Center in Bergen County, Keller has been able to deliver safe and effective care on demand.
What's more, Keller was selected as a top NJ doctor for six consecutive years since 2016, according to NJ Monthly. Each time, 26,000 NJ doctors voted on who they considered best in class—and each time she won the Jersey Choice Top Doctor Award.
With all of this going for Dr. Keller, the team at Restoration Ortho knows that she will do great things at the Hackensack School of Medicine. The team's only regret is that they'll be seeing just a little less of Keller's infectious smile. Great job Julie!